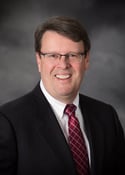 Waukesha, WI - R&R Insurance Services welcomes Mark McNabb as Commercial Account Executive and Tony Morgan as Commercial Sales Executive.
Mark McNabb, J.D., ARM, joins R&R with extensive experience in insurance reconstruction, liability mapping, general liability, workers compensation, complex claims, contract review, and risk management consulting. Mark uses his experience to provide specialized insurance counseling for customers in varying industries. Mark is actively involved in the Waukesha County Business Alliance and previously served on the City of Wauwatosa Recycling Committee for 12 years.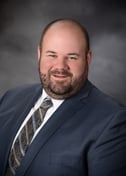 Tony Morgan, LUTCF, comes to R&R with over six years of experience in the insurance industry, including management and production. As the former Operations Manager at Liberty Mutual, Tony was a part of the strongest results Liberty Mutual Milwaukee had seen in its history. He currently serves on the Board of Directors for the Tri-County YMCA.
"We are excited to have Mark and Tony join our growing Commercial Division at R&R Insurance," states Jack Riesch, Owner & Executive Vice President. "The experience and talent they bring to the table will allow R&R to continue providing value and expanding our services throughout the Midwest."
R&R Insurance Services, Inc. has served the insurance needs of the Midwest since 1975. Today, R&R is Wisconsin's largest singly owned independent insurance agency offering businesses and individuals a full range of insurance products including property casualty, employee benefits, workers compensation, liability, life, dental and home/auto. R&R is also a shareholder with Assurex Global, a worldwide network of leading independent insurance agencies. For information about R&R Insurance Services, visit R&R online at www.myknowledgebroker.com.