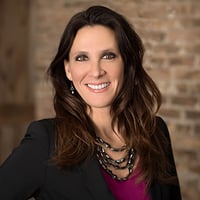 Waukesha, WI - R&R Insurance Services welcomes Kami Davidowski as Employee Benefits Consultant.
With more than 18 years of employee benefit consulting experience, Kami has fulfilled a number of different roles, including financial analysis and account management. Kami has a passion for creating and developing relationships with clients while also understanding their goals and ultimately creating solutions.
"We are proud of the continued growth of our Employee Benefits Practice and the most recent addition of Kami," states David Lancaster, Executive Vice President of Employee Benefits. "Her employee benefit experience and analytical background are a valued asset to our growing practice."
R&R Insurance Services, Inc. has served the insurance needs of southeastern Wisconsin since 1975. Today, R&R is Wisconsin's largest singly owned independent insurance agency offering businesses and individuals a full range of insurance products including property casualty, employee benefits, workers compensation, liability, life, dental and home/auto. R&R is also a shareholder with Assurex Global, a worldwide network of leading independent insurance agencies. For information about R&R Insurance Services, visit R&R online at www.myknowledgebroker.com.