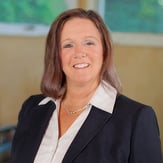 Waukesha, WI – R&R Insurance Services, Inc. welcomes Nancy Wuenne as a Program Specialist.

Nancy has more than 24 years of experience in the insurance industry, including service, sales, and leadership roles. Her greatest satisfaction comes from her ability to help her customers properly insure their businesses. Nancy prides herself on going the extra mile to be available and approachable to her clients and building relationships based on mutual respect and friendship. Nancy will be aiding R&R Insurance in supporting various insurance programs they specialize in as well as assisting in developing and managing new niche programs in the future.

"Nancy's specialized knowledge in insurance programs brings a great deal of expertise to R&R," states Jack Riesch, Executive Vice President of R&R Insurance Services. "She sees herself as a partner with her customers. And her ability to build trusted relationships makes her an extension of client's risk management teams."

R&R Insurance Services, Inc. has served the insurance needs of southeastern Wisconsin since 1975. Today, R&R is Wisconsin's largest singly owned independent insurance agency offering businesses and individuals a full range of insurance products including property casualty, employee benefits, workers compensation, liability, medical malpractice, life, dental, and home/auto. R&R is also a shareholder with Assurex Global, a worldwide network of leading independent insurance agencies.