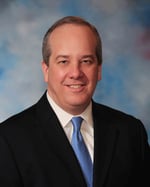 Waukesha, WI – R&R Insurance Services, Inc. welcomes Jeff Szalacinski as the Director of Strategic Planning.
Szalacinski has more than 20 years of insurance industry experience in managing insurance operations, agency relationships, business planning, and risk management. Prior to joining R&R, Szalacinski was the Regional Vice President for Liberty Mutual Insurance. With diverse functional, situational, and executive experience, he has managed operations in 49 states including, underwriting, claims, financial analysis, post-acquisition integration, and more.
"Jeff brings a wealth of knowledge and experience to R&R," states Ken Riesch, President of R&R Insurance Services. "We are excited about the opportunity to further strengthen and enhance our management team as we continue to grow."
Szalacinski holds a Bachelor of Business Administration degree from The University of Wisconsin Whitewater. He holds designations of Associate in Claims (AIC) and Associate in Service (AIS).