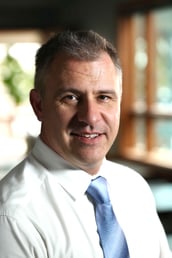 Beaver Dam, WI - R&R Insurance Services welcomes Chad Coonrod as Commercial Account Executive.

Chad comes to R&R with over 10 years of commercial brokerage experience. With an extensive background in commercial insurance including general liability, products liability, auto and property and workers' compensation, Chad previously analyzed clients' operational exposures to ensure appropriate risk transfer strategy. In addition, Chad thoroughly evaluated business' total cost of risk.

"We are excited to have Chad join our Beaver Dam location and share his extensive insurance knowledge," states Frank Maurer, Executive Vice President of Commercial Lines. "His previous experience in the commercial insurance industry will be an incredibly valuable asset to our growing Property & Casualty practice."

R&R Insurance Services, Inc. has served the insurance needs of southeastern Wisconsin since 1975. Today, R&R is Wisconsin's largest singly owned independent insurance agency offering businesses and individuals a full range of insurance products including property casualty, employee benefits, workers compensation, liability, life, dental and home/auto. R&R is also a shareholder with Assurex Global, a worldwide network of leading independent insurance agencies. For information about R&R Insurance Services, visit R&R online at www.myknowledgebroker.com.