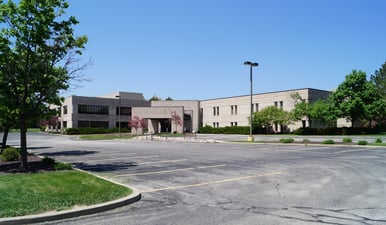 After over 40 years in business, we are excited to announce the location for our new corporate headquarters! As a long-standing business in Waukesha County, our new home (on Stone Ridge Drive in the city of Waukesha) further establishes the perpetuation plans and continued commitment to the future of the organization.
R&R has partnered with Creative Business Interiors and will begin the renovation this summer. This multi-million dollar project will include incredible design features, such as a plethora of glass to enhance the open-space work environment, collaboration areas, a training facility, a café, a fitness center, and more. In addition, the new corporate headquarters will contain state-of-art technology, allowing R&R to continue providing superior service and enhanced communication with customers, and assisting in the recruitment of top talent within the industry.
"This is an incredibly exciting time for R&R," states Ken Riesch, President & Owner of R&R Insurance Services, Inc. "We have always been, and will continue to be, committed to growth, service, and supporting the communities in which we serve. We look forward to our future in Waukesha County, and will continue to remain actively involved throughout Southeast Wisconsin and beyond."
Previously owned by ProHealth Care/Medical Associates, the 60,000 square foot facility will become the new corporate headquarters for R&R employees. The current offices in Waukesha, Oconomowoc, and Menomonee Falls will be consolidated to the new location, providing enhanced collaboration among employees and further supporting R&R's already high quality standards of service.
R&R Insurance Services, Inc. has served the insurance needs of southeastern Wisconsin since 1975. Today, R&R is Wisconsin's largest idependently owned insurance agency offering businesses and individuals a full range of insurance products including property casualty, bonding, employee benefits, workers compensation, liability, life & health, Medicare, home & auto. R&R is also a shareholder with Assurex Global, a worldwide network of leading independent insurance agencies. For information about R&R Insurance Services, visit R&R online at www.myknowledgebroker.com.