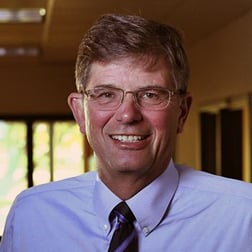 The Spirit of Service Award, formerly known as the President's Award, was established by the YMCA Board of Directors to honor individuals who have significantly impacted the Y, exemplify the Y's mission, and have provided outstanding leadership throughout the community. In the history of any successful organization, select individuals create positive change so that organizations can rise to new levels of service.
R&R's, Rick Kalscheuer, not only benefited from the Y while growing up at West Suburban, he has given his time, talent, and treasure to ensure there is a strong Y presence in the greater Waukesha County area for years to come. Rick started on the YMCA board in Waukesha in 1995, serving on many committees such as finance, fundraising, and board development. Rick was involved in developing the organizational model with the addition of the Mukwonago Y and also provided keen insight in the 2014 Y acquisition process that significantly expanded our community reach. Rick is concluding his two year leadership role as Chief Volunteer Officer and has done a tremendous job of positioning the Y for continued growth and prosperity. He also serves on the YMCA Foundation Board and has been a great Y ambassador in his many community service and board activities.
Rick and Colleen have been married for 39 years and live near Hartland. They have three adult children, Ryan, Andy, and Annie. They are active in the community; Waukesha County Business Alliance, where Rick chairs the education committee and is part of the Manufacturing Alliance Executive Council; Lake Country Rotary (Rick is a past president); and St Charles Catholic Church. Rick loves to golf at Oconomowoc Golf Club (past president) when time and Colleen allow. They can often be seen walking their golden retriever in the Lake Country. Rick celebrated 30 years at R&R this year - leading our Municipality Division and assisting clients in the Manufacturing and Healthcare space.
He has been a significant leader in the history and success of the YMCA. Congratulations to, Rick!