Vehicle Accident Kit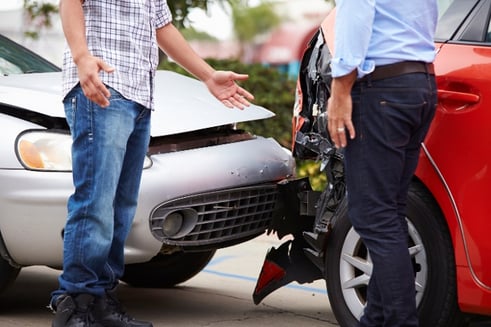 Consider that in 2015 alone, more than 2.4 million people were injured and nearly 35,000 people died in 6.2 million crashes nationwide.
The Insurance Information Institute says the number and severity of automobile accidents have been on an upticks in recent years and carinsurance.com reports that adult drivers in the U.S. will file a car collision claim approximately once every 18 years. That means the average American will be involved in three or four auto accidents in a lifetime.
With this kit, you'll find resources to help you become your own best advocate, get the best outcomes you can get, and save money.
Kit includes: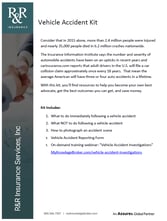 What to do immediately following a vehicle accident
What NOT to do following a vehicle accident
How to photograph an accident scene
Vehicle Accident Reporting Form (English & Spanish)

On-demand training webinar: "Vehicle Accident Investigations"



For a printer friendly version, fill out the form to the right to receive your copy of the 'Vehicle Accident Kit.'
---
What to do following a car accident
Stay calm
Call the police
Move cars involved to a safe place
Secure eye witness names and phone numbers
Safely take photos
Contact your insurance company
---
What NOT to do after a car accident
Never admit responsibility for the accident
Never, ever leave the scene of an accident, particularly when there are injuries
Never sign any document without speaking to an attorney
Never discuss your accident on social media
---
Training Webinar for Vehicle Accident Investigations