Exposed, Targeted and Breached:
The Risk of Cyber Crime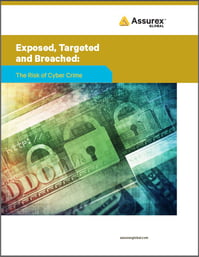 In 2015 a record-setting total of nine mega-breaches, those compromising more than ten million records, were reported. But it would be a mistake to think cyber crime only affects large companies with millions of records at stake. Microsoft asserts that 20% of small to medium sized businesses have been cyber crime targets as well. So how can a company shield itself? This download will define and expand on current cyber crime subject matters that relatate to your business.
Section 1: A look at Cyber Crime
Section 2: Common Misconceptions About Cyber Attacks
Section 3: Types of Cyber Liability Coverage
Section 4: Reading the Fine Print in a Policy
Please fill out the form to the right to download the complete 'The Risk of Cyber Crime' ebook.