The Future of Integrated Risk Management
The landscape of property and casualty insurance has changed.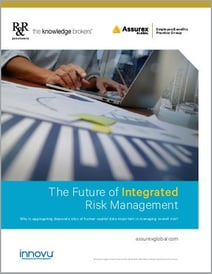 Insurers view risk more holistically, including data points never previously considered. The trend began in the transportation industry—fueled by a $50 million settlement in a wrongful death suit.
This case study looks at the landmark settlement and how it impacts employers. It also presents how one progressive transportation company aggregated formerly disparate silos of human capital data to more aggressively manage risk across the enterprise.
Please fill out the form to the right to download an ebook of 'The Future of Integrated Risk Management'.