Considering Buying or Selling a Business? The Benefits of Transactional Insurance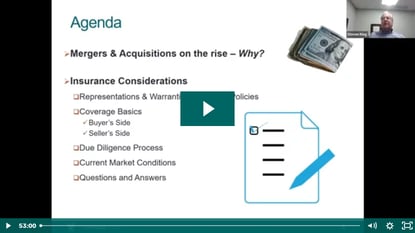 "Representations and Warranties Insurance" is becoming increasingly available to help facilitate the Merger and Acquisition process particularly when considering buying a company. Learn the financial, risk protection and acquisition agreement facilitation benefits in this Webinar.
This webinar was presented on January 18, 2022.