Recreational Vehicle Insurance - Insuring your Boats, Motorcycles, ATVs, and Travel Trailers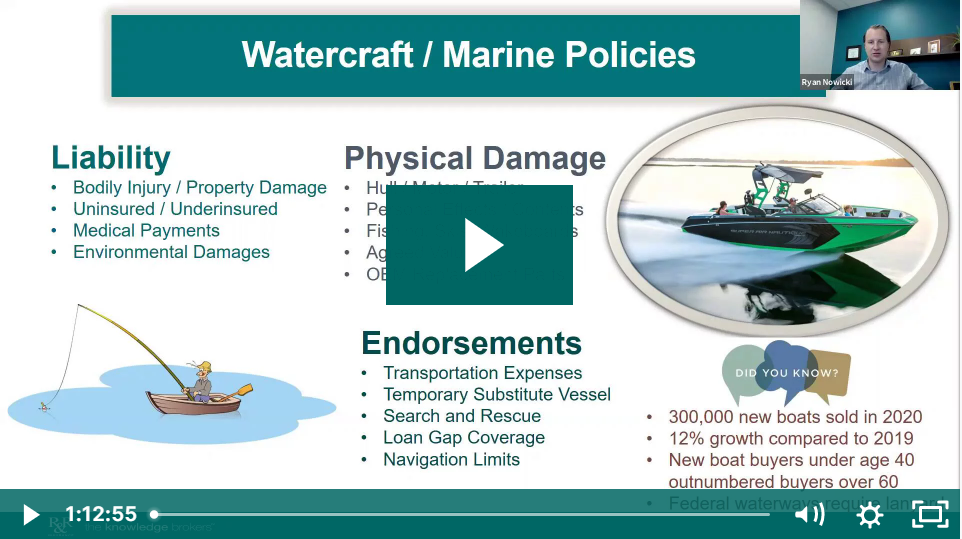 An annual to-do every Spring, this session will cover important items regarding insurance for your Recreational Vehicles. We review important coverages, common gaps in coverage, and unique claims scenarios to help ensure that your toys are properly protected.

Please fill out the form to the right to download the webinar recording.