Medicare Part A, B, C, D and Maybe the Whole Alphabet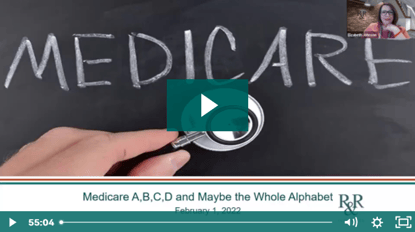 As your employees become eligible for Medicare, they have options for their health insurance coverages. R&R Insurance's Medicare Division can help them navigate the road of options and determine the best route for their future.
For a free Medicare consultation by R&R Insurance visit:
https://www.myknowledgebroker.com/medicare
This webinar was presented on February 1,. 2022.