Webinar: Medical Treatment and Causation Disputes in Work Comp | March 2022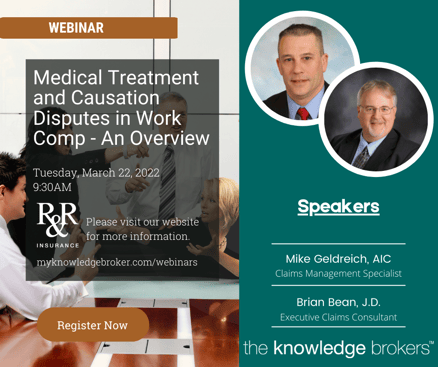 The vast majority of disputes in workers compensation involve the necessity of medical treatment and if they are truly related to the workers compensation injury. How does the work comp system handle these disputes? How does the litigation process work? What are best practices for organizations to react to these situations? This will be the discussion for our webinar.
This webinar was recorded on March 22, 2022.