Insuring Adult Children: What to know regarding Auto, Home and Renters Insurance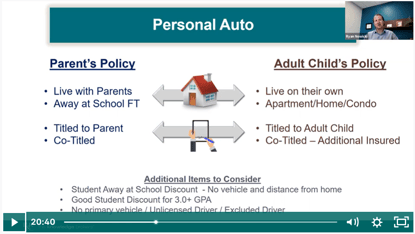 When should my adult child purchase their own insurance policy? This session will explain common misconceptions, coverage nuances, and help parents and adult children make better decisions regarding policies and proper coverage.
Please fill out the form to the right to download a recording of this webinar.