Employer Compliance for Health & Welfare Plans. Why Does it Matter? Webinar

An overview of Employer compliance requirements including ERISA for employers that sponsor a health & welfare plan. Employer responsibilities, deadlines and fines are all covered in this presentation.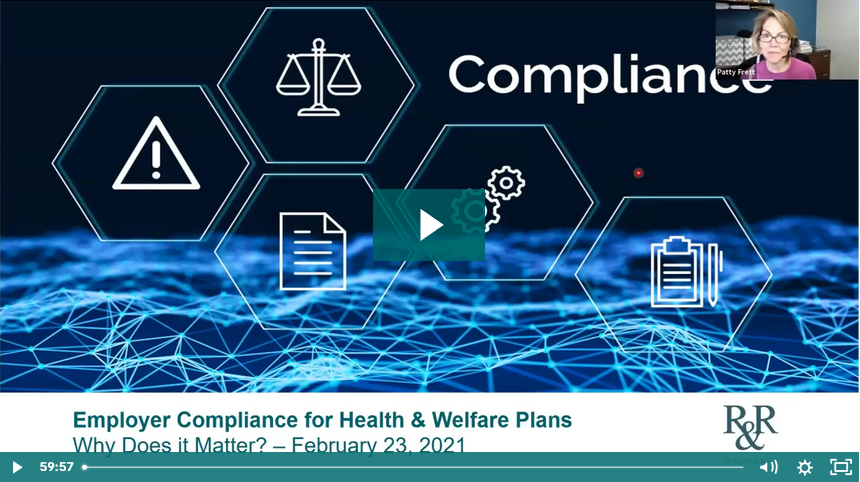 Please fill out the form to the right to view the recording.