Webinar: Cyber Protection and Risk Management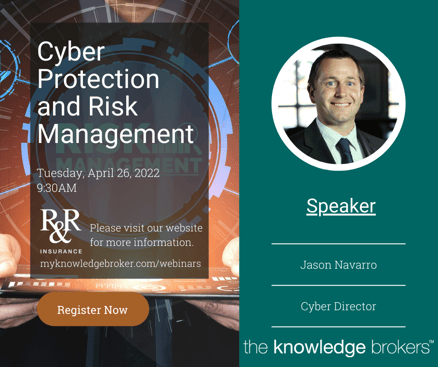 Okay, we get it - cyber criminals pose a real threat to nearly all businesses and organizations, but what can organizations do about it? R&R's Cyber Director, Jason Navarro, explains the next steps organizations can take in creating a cyber continuity plan.
In 2021 the world saw cyber insurance costs skyrocket. Often 100% increases. Often more. Why was that? Why is cyber insurance so much harder to obtain? What does an organization need to do just to get a quote? What does an organization need to do to get the best cyber insurance at the best price? R&R's Jason Navarro delves into these topics and more.
This webinar was recorded on April 26, 2022.