A Tactical Approach to Wellbeing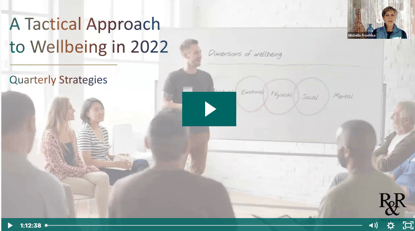 Employers and employees report they want and need help navigating the eight critical dimensions that are essential to one's wellbeing. The Eight Dimensions of Wellness will be discussed in depth at the organizational and individual level utilizing a polls and inventory approach.
Given today's new terrain, while still navigating a pandemic, employers and employees want options, discussions, and tangible activities to occur in workplaces, and R&R Insurance Service's Taylor Hahn & Michelle Froehlke will be delivering! They will provide a strategy approach while providing quarterly plug-and-play tactical examples.
This webinar was presented on January 25, 2022.