2022 Manufacturing Benchmark Report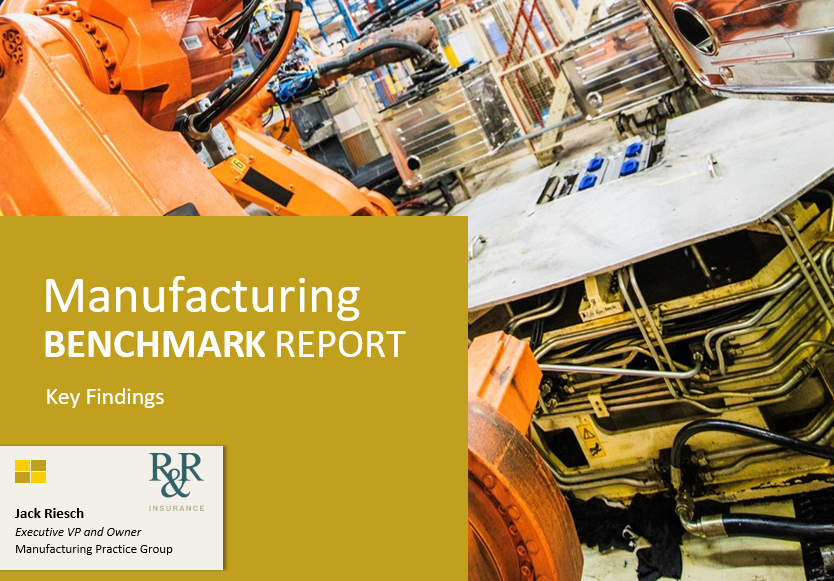 As risks change, manufacturers change their insurance purchasing habits.
Supply chain disruption, labor shortages, a global pandemic, state sponsored hacking. These shifting concerns over the last several years have contributed to an aggregate trend of manufacturers choosing to insure more risks than prior to the COVID-19. Monitoring these purchasing changes along with rate differences was the focus of a newly released 2022 Benchmarking study by Assurex Global.
The 2022 Manufacturing Benchmark Report surveyed over 1,200 manufacturers of varying sizes and industries representing over $79 billion of revenue and 92,000 employees. Assurex Global is the world's largest privately held insurance brokerage group of which R&R Insurance is a proud member.
Click here to view a summary of the 2022 Manufacturing Benchmark Report. Fill out the form on the right to view the full 79-page report.