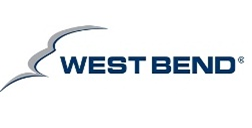 Last year was a pivotal year for our customers and our associates here at R&R Insurance. In 2017, we partnered with one of our carriers, West Bend Mutual, to utilize their in-house Service Team for all of our West Bend Mutual Personal Lines clients.
This added service comes at no additional cost to our insureds and provides customers with immediate answers to billing questions, making changes to policies, expanded hours of transactional service and reporting of claims. In addition, this change allows R&R more time to take on the role of advisor, counselor and claim advocate on our clients' behalf. Below is just one of the many examples of how the Service Center approach is benefiting our customers.
Service Center Benefits
Konnie has been a licensed agent in Personal Lines with R&R Insurance since 2002. One of Konnie's clients added a vehicle to his policy several years ago - something he didn't do frequently. Konnie reviewed the change after it was processed and called the client to confirm. In doing so, she noticed there was a relatively new and important coverage (Car Damage Replacement Cost) missing from the policy. The endorsement provides insureds a new car (with some limitations) should the car be totaled out without any depreciation. The coverage was added to the policy after Konnie's review for approximately $6 per month.
Fast forward 4 years and about 68,000 miles, when our client was involved in a pretty serious accident. Fortunately, our client walked away with only minor bumps and bruises. However, his 2015 Lexus was not so lucky - a total loss. The claim was submitted and his insurance carrier promptly paid the claim for his vehicle. However, because of a human error on their part, they only paid out on the depreciated value of the car. Konnie, who followed-up to make sure the claim was moving along promptly and fairly, caught this error. Our insured was happy to find out he would be receiving a supplemental check from his insurance carrier that next day for over $14,000! While we obviously do our best to insure these errors don't occur in the first place, we are fortunate to have dedicated time for our Service Agents to act as advocates, advisors, and counselors for our customers.
R&R Insurance will continue to be here for you and will always remember that our job is to make sure that we place you with only the best insurance companies. This change is just one example of how R&R is able to better serve our customers. Thank all of for allowing us to be your insurance agency, your advocate and your advisor.