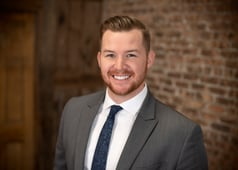 Waukesha, WI - R&R Insurance Services welcomes Max Nicholson as a Commercial Insurance Consultant.
With a background in both Commercial and Employee Benefits sales, Max brings a holistic risk management approach to his customers. Working as a team to create formal processes that protect a customer's bottom line, Max provides a service-value approach and a reputable relationship with insurance companies.
"We are incredibly excited to have Max join our Commercial Division at R&R Insurance," states Jack Riesch, Owner & Executive Vice President. "He comes to us from one of our Assurex Global partners in which Max has developed a great foundation and has made for a smooth transition into his role with R&R."
R&R Insurance Services, Inc. has served the insurance needs of southeastern Wisconsin since 1975. Today, R&R is Wisconsin's largest singly owned independent insurance agency offering businesses and individuals a full range of insurance products including property casualty, bonding, employee benefits, workers compensation, liability, life & health, Medicare, home & auto. R&R is also a shareholder with Assurex Global, a worldwide network of leading independent insurance agencies. For more information, visit www.myknowledgebroker.com.