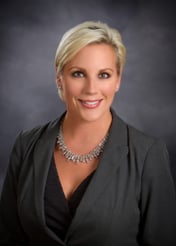 Waukesha, WI - R&R Insurance Services welcomes Allison Armbruster as a Benefits Sales Executive.

With an extensive background in employee benefits, Allison specializes in helping employer groups of all sizes-- both fully insured and self-funded, with their health & welfare (i.e. medical, dental, vision, and life & disability products). She is strategic in reducing costs, providing richer benefits, and also insulating her clients from areas of risk (e.g. ACA compliance). Additionally, with wellness programs becoming increasingly popular, Allison assists her clients with customized programs.

"We are very excited about the continued growth of R&R, specifically in our Employee Benefits practice," states David Lancaster, Executive Vice President of Employee Benefits. "Allison brings extensive experience to our growing team, and we look forward to expanding our opportunities in Southeast Wisconsin and beyond."

Click here to learn more about Allison!